Happy Easter!
Here are the pictures from our Easter. We begin with:
Dying easter eggs... Next Easter I will buy 2 dozen - one dozen to eat and one for Beck to crack as he drops them into the dyes. I'm learning, slowly, but I'm learning.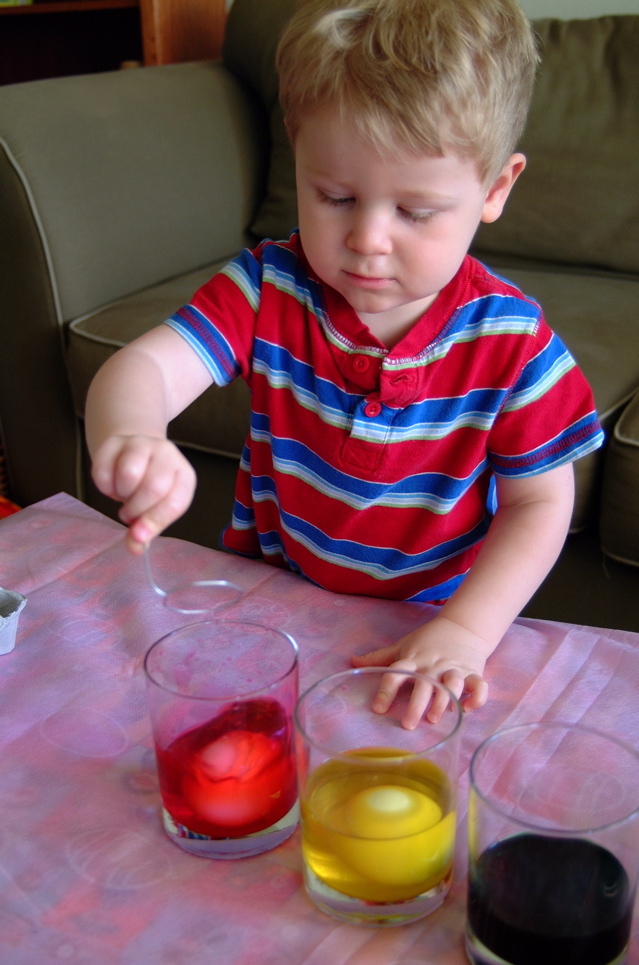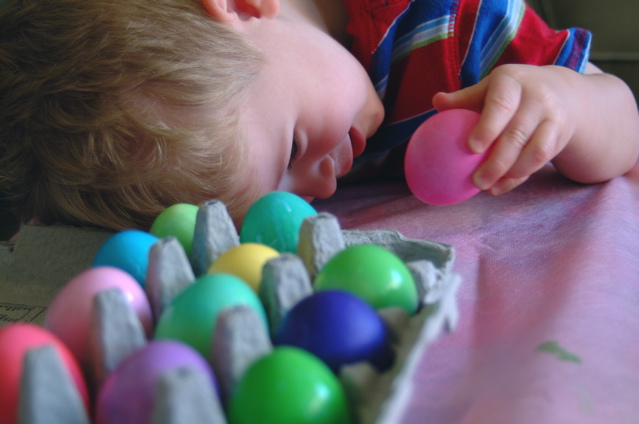 Discovering the Easter basket on Easter morning: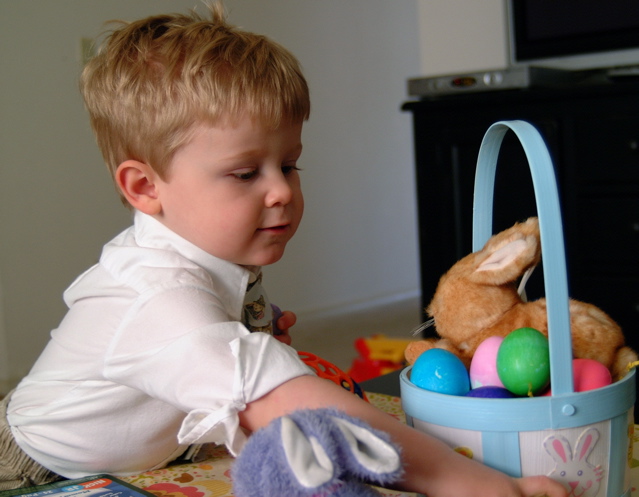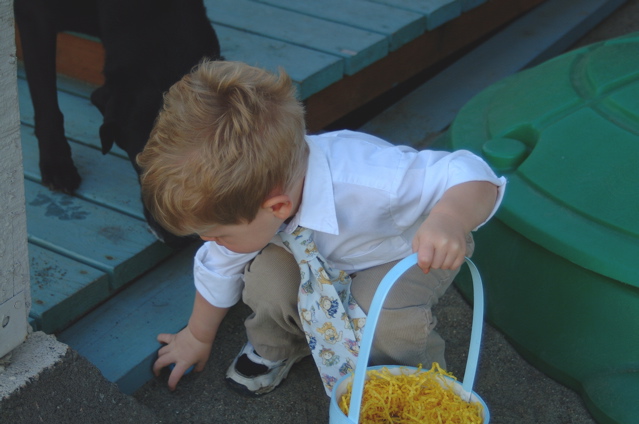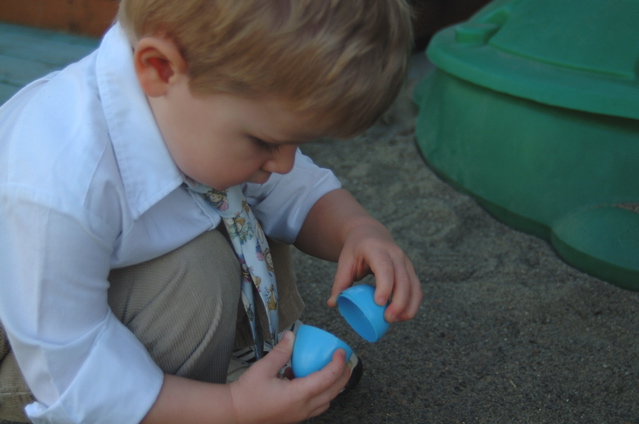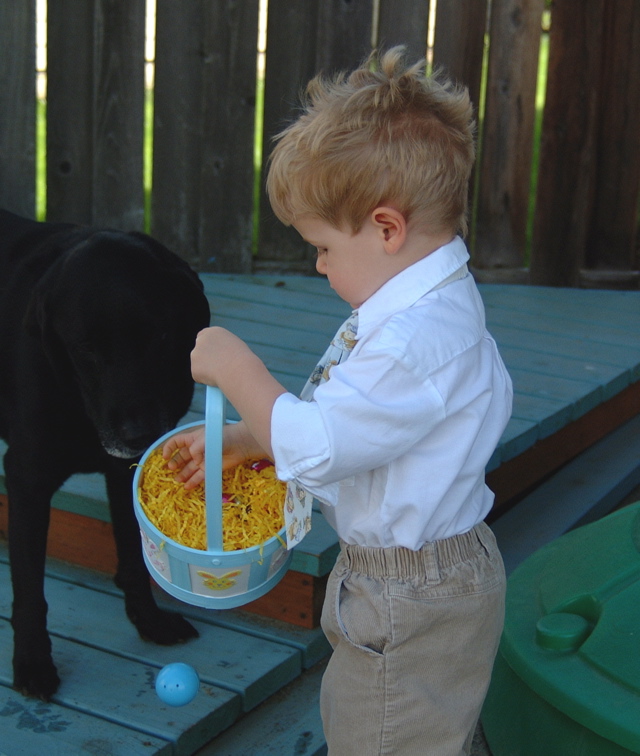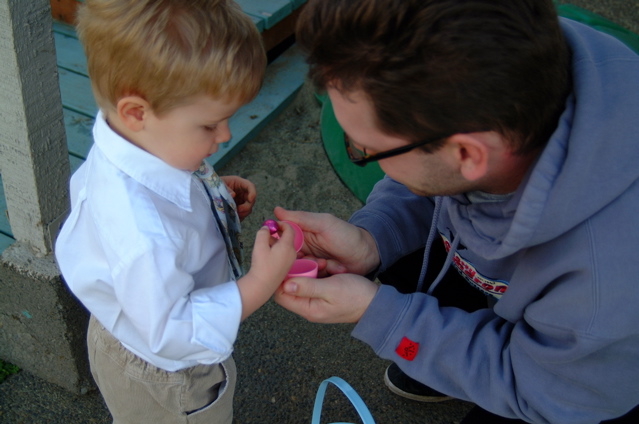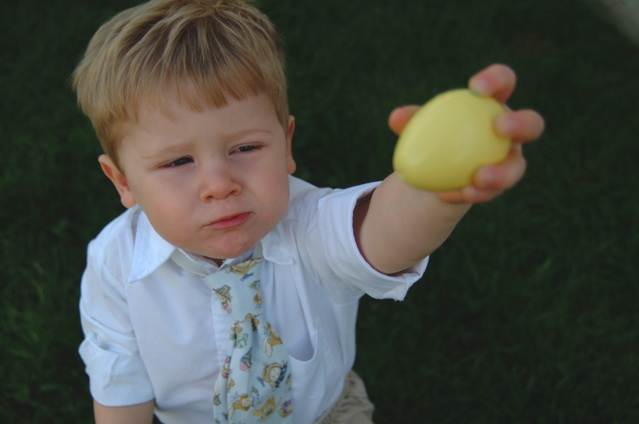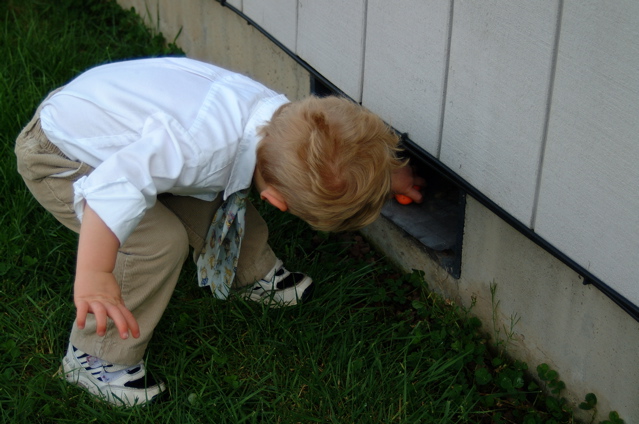 We had a 2nd egg hunt in the afternoon at our cousin's house. This is the post egg hunt pic. It looks like he wrestled a few eggs that were getting away...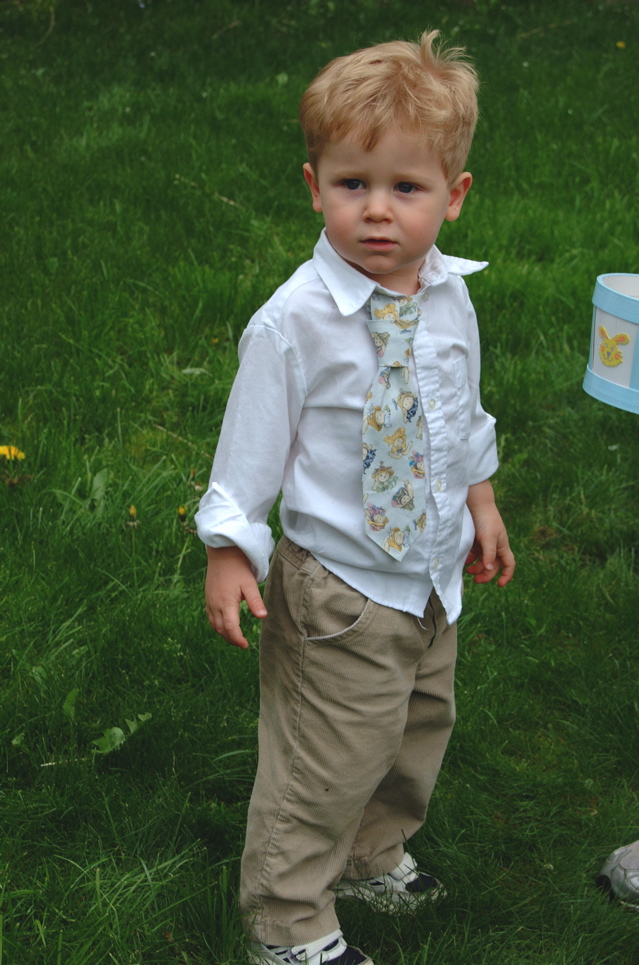 Our family Easter pic...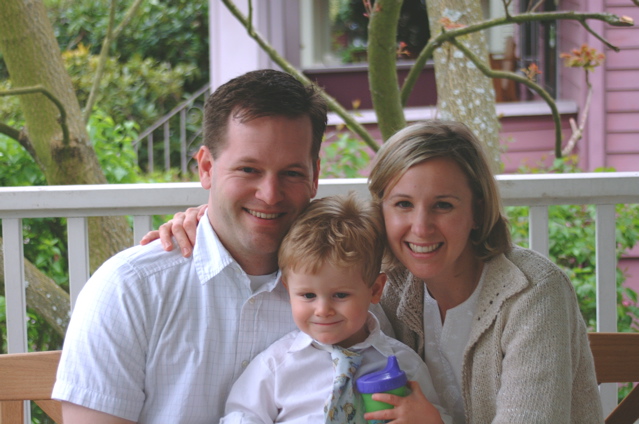 This is the post-nap nap. He was one worn out little puppy.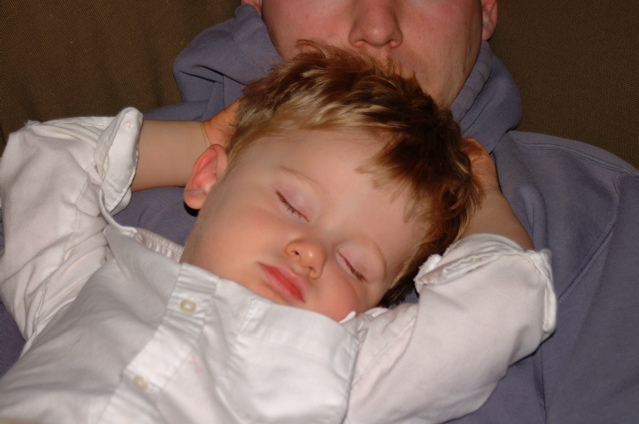 Posted by kjohnson at
3:00 AM
|
Comments (0)
|
TrackBack