Happy me!
I've added onto this post as I remembered a poignant part in our trip. We were on the airplane flying home to Portland and we were talking about Daddy. How much we missed him and all that we wanted to tell him (literally, Beck started speaking in full sentences while we were away). We walked through the airport all the while Beck calling "Daddy, are you?" We rounded a corner and passed the security where all of sudden we saw Daddy. Beck ran over to him and AJ picked him up. Beck hugged his Daddy for 2 minutes. Then the first words out of his mouth were "Happy (pause) me" with a huge smile. I was in tears, I had never heard him express his feelings. He really did think about what he was trying to say. Our little boy is learning how to communicate what he feels on the inside. Being a parent is one of the best experiences ever!
Our annual trek to Southern California happened once again this past January, and it could not have been a more beautiful week! Beck did fantastic on the one hour plane ride, this again being one of the many benefits of moving to the West Coast, although we really miss all of our friends back in Mattapoisett! Another stellar performance by Beck on the six hour drive to So Cal from Grandma and Grandpa W's. What a great time of relaxing and hanging out. Beck had to be just like his cousins, especially Lucy. She wore a backpack so he wore one too (even though it was as big as him). We'll miss our live-in playmates. Check out all the photos if you have time.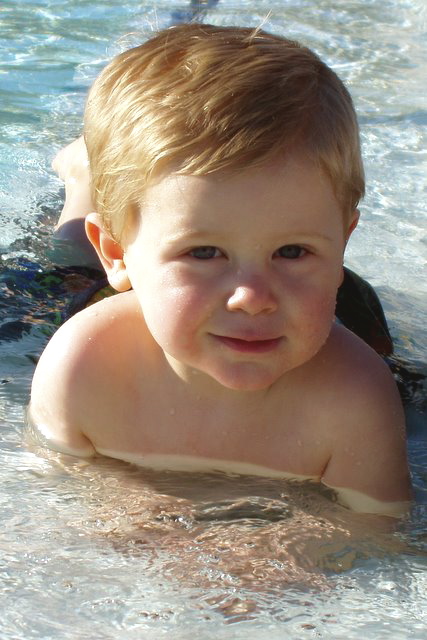 Our highlights were:
Playing with Uncle Mark and Erin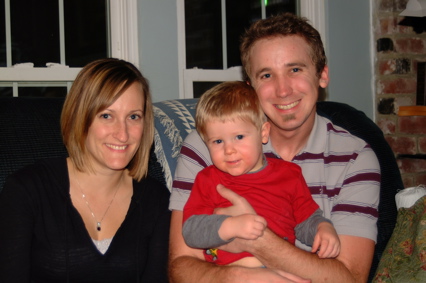 Playing with Grammy Johnson and Uncle Kev who visited for a day (thanks for the pix)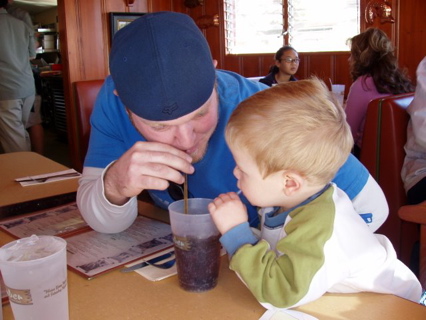 Playing at the Santa Ana Zoo with Abby (okay, I have to say that she looks exactly like her mom did; I couldn't get the flash backs of when I was a child out of my head - wow!)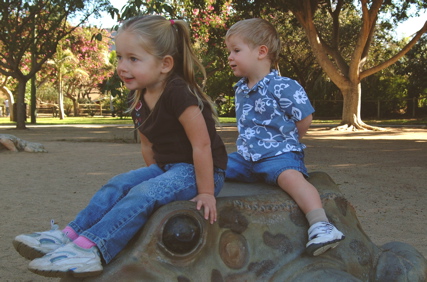 Other highlights included playing with our cousins Angie, Megan and Lucy!!! We love you all and can't wait to play again.