July 16, 2006
Happy Birthday Daddy
On July 15th, we celebrated Daddy's birthday by going to the Oregon International Airshow at Hillsboro Airport. It was hot, but Beck LOVED the planes and wanted to tour each one. Especially the ones he could sit in the cockpit and press all the buttons as you see in the pictures below. I don't know who had more fun Daddy or Beck...
See all the pictures to decide.
Can I stay? I like it here

What happens when I press this button?

How can I make this start?

Note from Dad: Beck didn't particularly like the flybys by the two Oregon Air National Guard F-15 Eagles. It's also important to note that Beck had to be forcibly extracted from the cockpits of the planes and helicopters that he got to sit in. I'm pretty sure that if someone designed a crib that had as many buttons as a cockpit, we wouldn't have any problems getting him into his crib at night.
Posted by kjohnson at
1:49 AM
|
Comments (0)
|
TrackBack
July 12, 2006
Boppa and Grammy's visit
Boppa and Grammy Johnson visited this past weekend and our yard toys doubled. Funny how that happens. We love it and mommy likes a busy boy. Here are the pictures that Grammy took.
Boppa Skip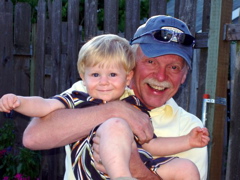 Look Holyn, just like yours. . .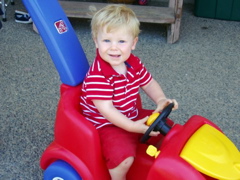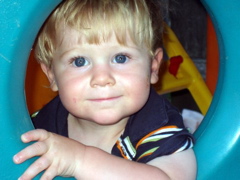 Posted by kjohnson at
2:27 AM
|
Comments (0)
|
TrackBack
Portland, California???
Since our move West in May, the weather here in Oregon has been astonishing. During the usual rainy, gloomy month of June we were downright hot with a number of days in the 90s and even 100's. This California weather is going to come to a crashing hault in October/November and the real test of acclimating to the Pacific Northwest will begin. In the meantime we will soak up all the rays we can get. Did I mention we have not seen any mosquitos yet?
Beck is now saying *bu* for blue, *nauh* for no, and *maur* for more.
Some highlights from the past couple months are below. We have not taken many pictures and mom hopes to take a photography class *really soon* Check out the whole shebang. . .
The expert unpacker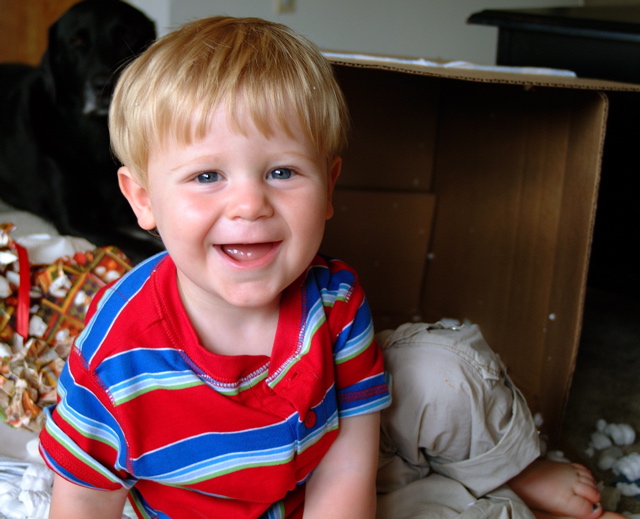 Trying to beat the heat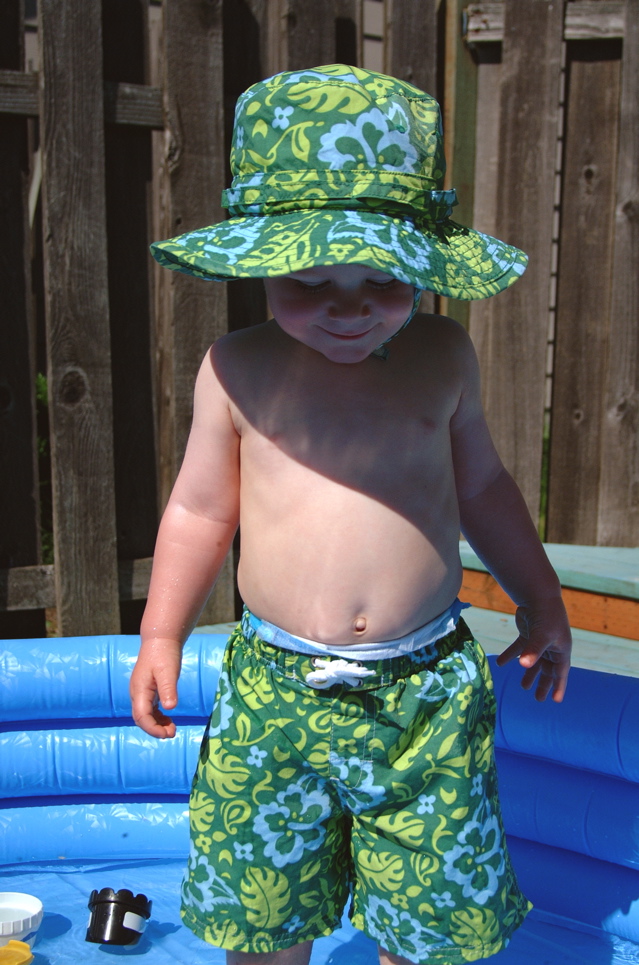 Grammy is this a truck or a gwuck?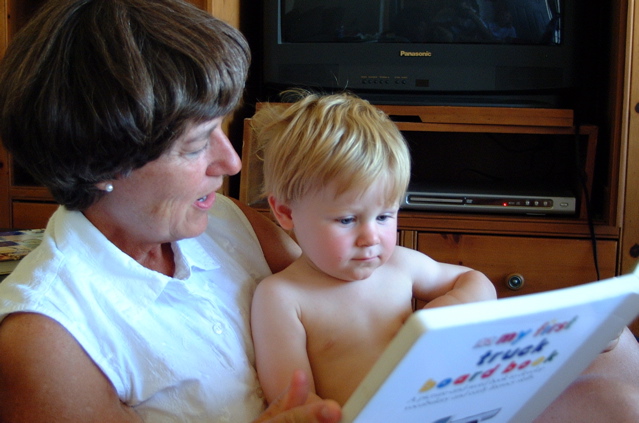 Posted by kjohnson at
2:00 AM
|
Comments (0)
|
TrackBack